Dr. Lisa S. Bunin to speak at AAFPRS-sponsored Meeting
Posted by Skin Care and Dermatology Expert in Uncategorized
08
Mar
2016
Dr. Lisa S. Bunin has been selected to speak at the upcoming new world premier of the AAFPRS-sponsored meeting, Facial Rejuvenation 2016: Master the Techniques. Physicians in the fields of facial plastic surgery, plastic surgery, oculoplastic surgery, and dermatology will be attending the meeting and coming from all over the world. Only select physicians who are considered experts in their field are invited to participate.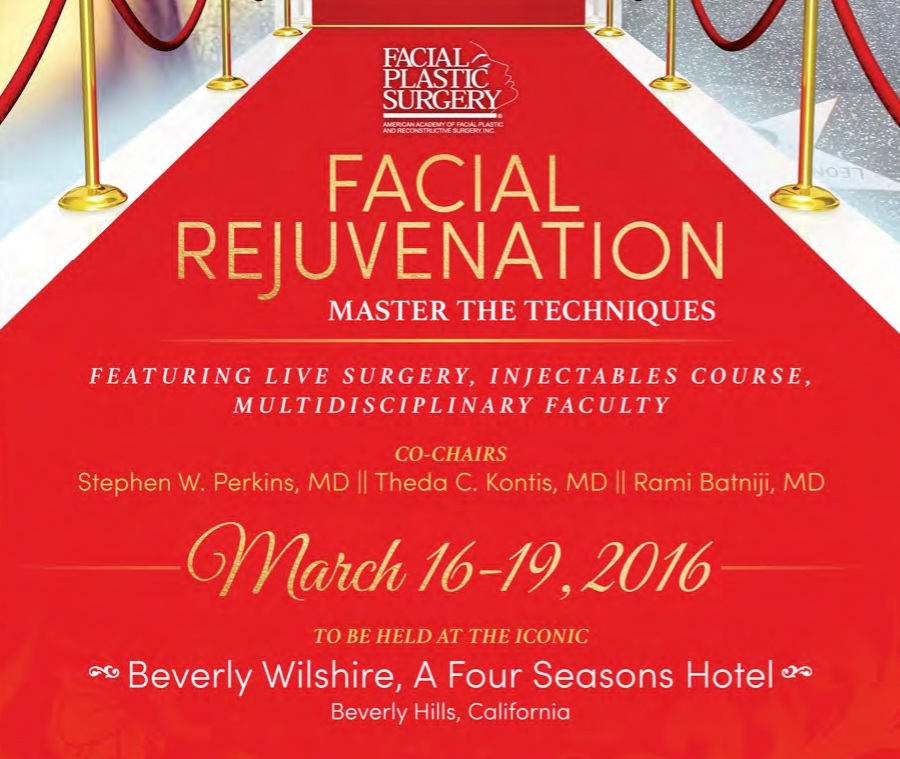 The Educational and Research Foundation for the American Academy of Facial Plastic and Reconstructive Surgery (AAFPRS Foundation) is accredited by the Accreditation Council for Continuing Medical Education (ACCME) to sponsor continuing medical education for physicians.
Dr. Bunin will be part of a panel discussion on Friday,  March 18th at noon and will be discussing post-operative management of the periorbital surgical rejuvenation patient. Later that day she will again be part of a panel discussion on "How do you manage malar mounds and festoons?"
On Saturday morning, March 19th, Dr. Bunin will speak about on-label uses of Neurotoxins /Techniques.
The talks that Dr. Bunin will be participating in are directed toward attending medical students, residents, fellows, and practicing physicians (MD and DO's) in fields of facial plastic and reconstructive surgery. The convention is for physicians with all levels of experience and covers aesthetic, reconstructive, and congenital issues relevant to this specialty.