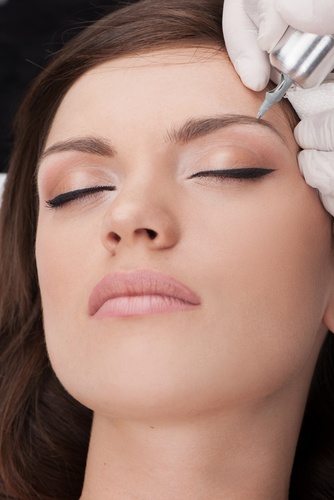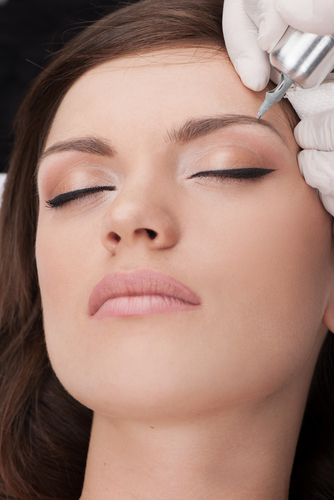 For centuries, women have beautified their eyes and now modern science and cosmetology have merged to create a technique for enhancing one's own natural features. This process is called Permanent Makeup application or Micropigmentation.
[button size='medium' color='#ffffff' background_color='#26ac93′ border_color='#26ac93′ font_size='14pt' line_height=" font_style='normal' font_weight='600′ text='View Before & After Photos' link='https://lisasbuninmd.com/permanent-makeup-before-and-after-photos/' target='_self']
What is Permanent Makeup?
Permanent makeup is a 4000-year-old process that has become more popular over the past 10 years. Permanent makeup is the application of pigment into the skin to enhance eyebrows, eyeliner, and lip liner. In ancient times, this process could only be afforded by the very wealthy. Today, with new technologies and new innovations, this procedure has been made affordable for anybody. Dr. Lisa Bunin offers permanent makeup, done in a medical facility by a Certified Permanent & Corrective Cosmetic Specialist.
The technique used is very controlled, gentle, and safe. The pigments used are MRI-safe and do not contain iron dioxide. In addition, only disposable needles, brushes and spatulas are used, so a careful sterile technique is maintained. The procedure involves the use of a hand-held device that punctures the skin hundreds of time per minute with a very thin needle and pushes the pigment into the desired location. Remember, the procedure is done within a medical environment, not just a salon. Permanent Makeup will last three to seven years depending upon color selection, skin tones, and proper after-care, employing the use of sun screens and Vaseline. Wake up each morning with perfect brows, lined lips and eyeliner.
Who should use Permanent Makeup?
Athletic people such as bikers, swimmers, runners, or people who do aerobics
People allergic to regular makeup or skin and eye products
People who have allergies, arthritis in their hands, or tremors
People who wear contact lenses, or have dry eyes
Permanent Makeup Effects
Save you time and money
Enhance your own natural features
Make your lashes look thicker
Make lips look fuller and more defined
Correct uneven or narrow lips
Fill-in brows where hairs were lost
Make you look younger
---
To schedule an appointment, or for more information about Permanent Makeup and the Athena Med Spa menu of services, please call 610/435-5333.