Oxygenetix® Breathable Foundation
Dr. Lisa Bunin's patients often asked for something to use while they were recovering from a facial procedure. Oxygenetix® was the perfect solution for covering bruising, needle marks, red spots and even for delicate skin just treated with a laser treatment. In addition, it is excellent for acne breakouts, sun spots and Rosacea. It also promotes healing and keeps skin looking young and beautiful.
Oxygenetix® uses a natural Aloe Gel base and Ceravitae™ Pro-Oxygen complex with no heavy oils, alcohols, or added water, to make potent high-end skin care that is also an oxygenating, breathable foundation. Oxygenetix® Foundation is proven to increase oxygen uptake, stimulate cell production, and speed the healing process following most procedures, plus it contains SPF 25 physical blocker sunscreen. It's available in 8 shades and Dr. Bunin's staff can help you select the right shade for you.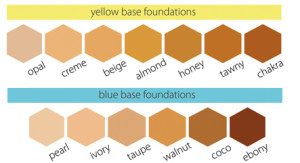 Perfect for Sensitive Skin
Oxygenetix® is safe for every skin type; including post-procedural and sensitive skin. It soothes and promotes healing of skin and doesn't irritate or cause break-outs. Oxygenetix® Foundation is also water resistant up to 90 minutes, SPF 25, transfer resistant, Hypo allergenic and completely non-irritating, even to acne, rosacea, psoriasis, or eczema.
What Procedures Can Oxygenetix® be Used After?
CO2 Laser Rejuvenation
Rhinoplasty
Laser Hair Removal
Acne/Rosacea Treatments
Facial Surgery
Scar Revision
Skin Resurfacing
Injectables
Eye Surgery
MicroDermabrasion
Chemical Peels
 Oxygenetix® is Good for Your Skin
Oxygenetix® was formulated for post-operative healing and full, undetectable coverage, continued use promotes youthful, healthy skin through oxygen driven cellular turnover in a breathable, second skin formula. While Oxygenetix® happens to be a make-up, it is also great for your skin.
Also available is Oxygenetix® Face Moisturizer which contains the same breathable "second skin" formula as the Oxygenetix® make up. Many moisturizers sink into the skin or just sit on top of the skin, which can suffocate your skin by blocking the vital flow of oxygen. Oxygenetix® Moisturizer forms a breathable "second skin" to provide instant hydration. It helps to plump the skin leaving the perfect palette for Oxygenating Foundation.
Oxygenetix® is only carried by medical professionals. Dr. Lisa Bunin has requests for this healthy make up from all around Eastern Pennsylvania including Allentown, Pottsville, Bethlehem, Wilkes-Barre, York, Bangor, Williamsport, Lewisburg, Sunbury and Philadelphia.