Do you have sun damaged skin that resulted in age spots or uneven pigmentation? Are you looking to improve the overall texture and appearance of your skin? IPL Light Treatment has exceptional results for photo rejuvenation. Benefits include reduced pore size, reduced wrinkle size, and a more even skin tone. Best of all, there's minimal discomfort and virtually no downtime!
IPL (Intense Pulsed Light) technology is not a laser, it is a light. IPL is a very bright light that is quickly pulsed to your skin with the mission to attract dead keratinized skin cells, blood and melanin. This is what causes the appearance of sun damage, age spots, diffuse redness from broken capillaries, rosacea, large pores, aging tissue, and fine lines.
---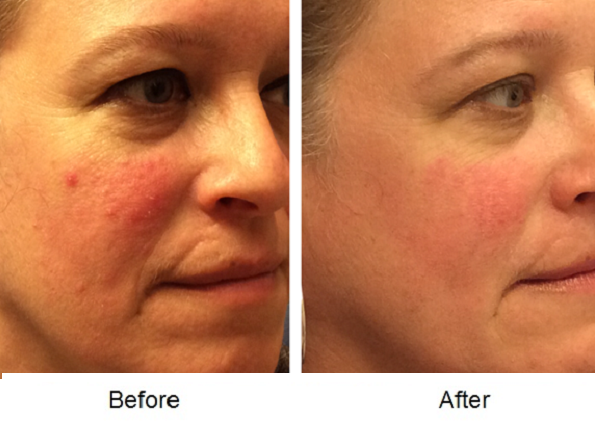 ---
Patient 2 – Hyperpigmentation Treatment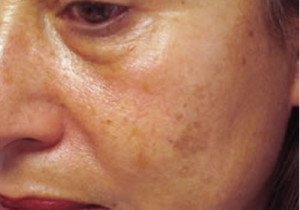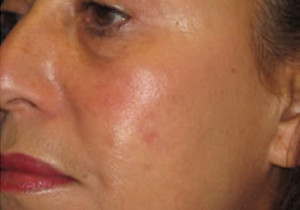 ---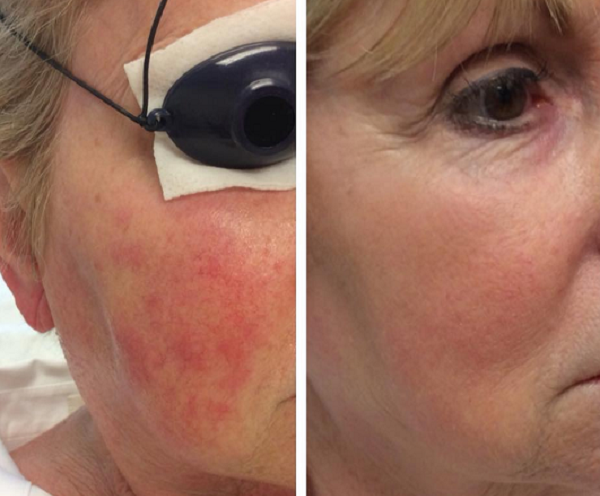 This patient had rosacea and redness and dilated vessels. Here she is before & after laser fotofacial IPL Light treatment.
---
Patient 4 – Spider Vein and Photofacial Treatment

This patient had vessels treated on his nose with a vascular laser. Here he is before and two months after the procedure.
---
IPL Light Treatment Results
The results from a IPL Light Treatment can be very good, but it usually takes a series of treatments. The number of treatments you need will vary depending on the condition you're treating, the results you want, and how your skin responds. Typically, you will need 4 to 5 treatments spaced several weeks apart.  It is also important that you follow a regular skin care routine that you develop with the experts at Lisa Bunin's Med Spa. They are professionals when it comes to analyzing your skin and offering the best advice in creating your customized skin care regime.