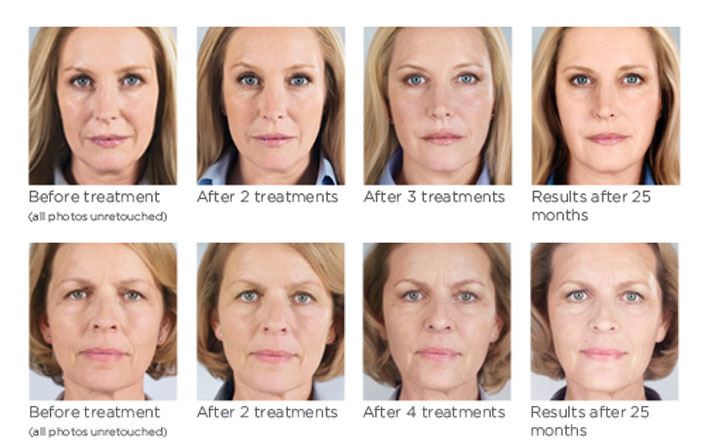 View Before & After Photos
Sculptra Aesthetic™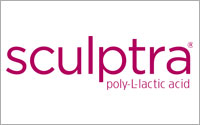 SHHH!!! No one will know!! Sculptra Aesthetic™ works gradually over several months. It's a very natural look with global improvement of the face area.
As you age it may look like you're just getting wrinkles but the aging process is much more complex than just some sagging skin. You are losing volume as you age which means overall facial hollowing, which means less support for your skin, which leads to skin sagging, facial, lines and wrinkles. Your appearance may have you looking sad or tired all the time.
Sculptra Aesthetic™ stimulates your body to produce more collagen, which fills those facial hollows and turns back the clock gradually and subtly.
Schedule 2 treatment sessions, one month apart. The results can be quite dramatic!
What is Sculptra Aesthetic™?
Sculptra Aesthetic™ is a facial injectable made of poly-L-lactic-acid that replaces lost collagen to give patients a more youthful look. Sculptra Aesthetic™ is used to treat shallow or deep facial folds between the nose and mouth, better known as nasolabial folds or smile lines. Sculptra Aesthetic™ can also be used on marionette lines around the mouth and wrinkles on the chin. By using her skilled, artistic touch, Dr. Bunin normally performs three injection procedures over the course of a few months.
Sculptra Aesthetic™ Results and Side Effects
Sculptra Aesthetic™ works subtly with results appearing gradually and lasting up to two years. Used for years in dissolvable stitches, the poly-L-lactic-acid in Sculptra Aesthetic™ is absorbed by the body over time. Side effects include injection site pain, redness, bruising, bleeding, swelling, and the occurrence of lumps or small bumps under the skin that may be visibly noticeable or not.