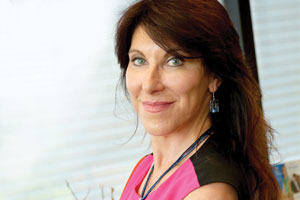 Ophthalmologist and oculoplastic surgeon Dr. Lisa Bunin provides her patients from the Lehigh Valley region of Eastern Pennsylvania with the highest quality care in a friendly, state-of-the-art office.
Trained in ophthalmology and ophthalmic plastic surgery at some of the nation's top ranked medical schools including Johns Hopkins School of Medicine and Emory University.
Ophthalmologist Dr. Bunin, offers expert medical eye care services and surgery as well as routine eye care. Dr. Bunin can treat and diagnose patients that suffer from eye issues like tired eyes, itchy eyes, watery eyes, eye infections, astigmatism, and other vision related problems. Dr. Bunin also offers more extensive eye care services such as custom cataract surgery and macular degeneration treatments.
Choosing an Eye Care Provider
Choosing an eye care provider is an important health care decision. After all, you will be trusting your eye doctor to safeguard your precious sense of sight and help you maintain a lifetime of good vision.
Dr. Bunin has been practicing as an ophthalmologist for over 20 years in Allentown, PA. Her patient's love her and value what she has done to improve their vision. To watch video testimonials from some of her patients click here+
Optometry Services
Lisa Bunin, D also provides optometry services.  She can examine eyes for both vision and health problems, and correct refractive errors by prescribing eyeglasses and contact lenses. She also provides low vision care and vision therapy.
To learn more about any of the medical eye services that Dr. Bunin provides, click on any of the services in the list below:
In order to schedule an appointment or receive more information about a procedure, please contact our office. Located in Lehigh Valley, we serve the cities of Allentown, Bethlehem, Easton, Coopersburg, Quakertown, Emmaus, and the surrounding Eastern Pennsylvania communities.