Radiesse® Before & After Photos

Radiesse® is an injectable filler comprised of a calcium-based gel which can reshape the facial contours. Radiesse® creates a scaffolding effect when injected beneath the surface of the skin, encouraging and supporting new collagen growth. The skin's foundation is rebuilt, resulting in a more youthful appearance. Learn more+

Many patients come to Dr. Bunin complaining of lines around their mouth but are afraid of having their lips filled because they don't want to look "done" or get duck lips. Loss of tissue in the perioral area causes deflation and wrinkling and little lines form around the mouth. Filling this area can re-inflate and diminish these fine lines but give the lip a more full appearance without actually filling the lip at all. Softening the hollows on the chin and marionette area with a little filler gave her a younger look without appearing to have had anything done. Often patients will come back and then request a little filler in the lip for more definition.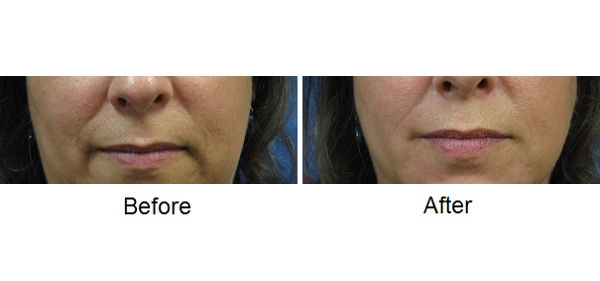 ---
This patient had a naturally small receding chin and complained of her jowl area. Dr. Lisa Bunin filled the marionettes, chin area and jowls. She also added a little volume at the projection point of the chin with Radiesse®.
---
Dr. Lisa Bunin used Radiesse® to provide more volume around the marionette and smile lines. This patient is very happy with the results.
---
This patient developed deep nasiolabial folds around her mouth and wrinkles around her jawline. Dr. Bunin used Radiesse® to soften and fill in those areas.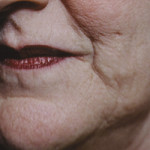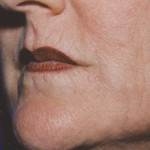 ---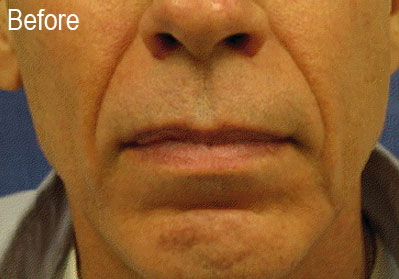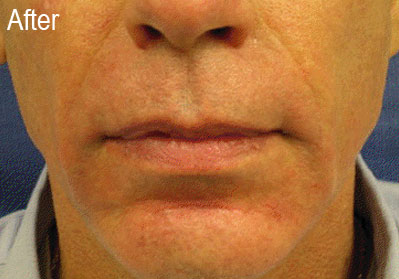 ---
Male patient had developed hollows in his cheek area and Dr. Bunin was about to plump these areas using Radiesse®.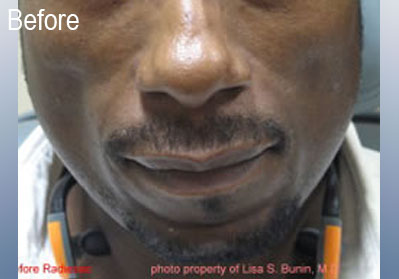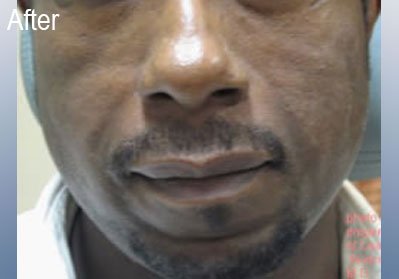 ---
This patient had previously had a Face Lift elsewhere just one year before coming to see Dr. Bunin and was unhappy with the wrinkles and folds around her mouth. Dr Bunin used Radiesse® to reinflate the affected areas and Restylane® Silk to add volume to her lips. She is very happy about her appearance and much younger, natural look.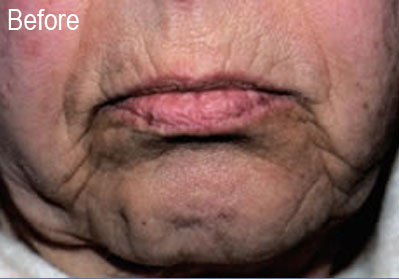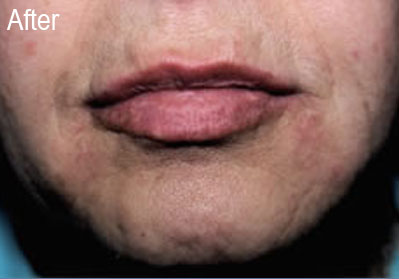 ---
Patient had developed nasolabial folds through the aging process and wanted a more rejuvenated look. Dr. Bunin was able to give her immediate results with Radiesse® injections.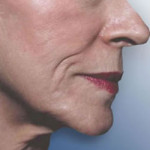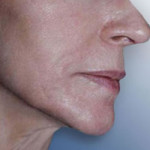 ---
Male patient had a cheek defect causing him to have a deep fold in the nasiolabial area around his mouth. After the injection, he immediately saw improvement with hardly any noticeable fold.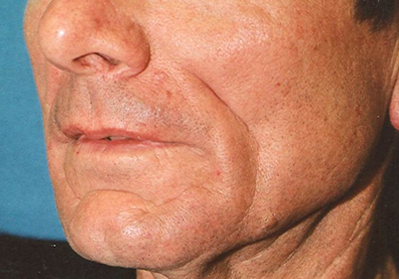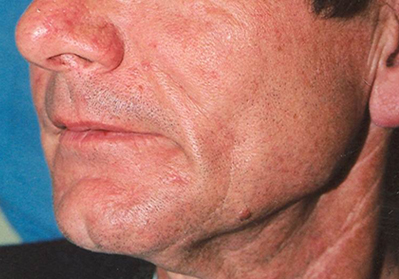 ---
Patient used Radiesse® for hand rejuvenation.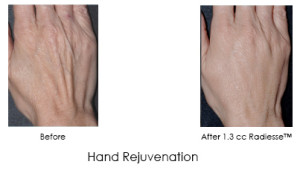 ---
Before and after hand rejuvenation using Radiesse®.