Medical Skin Care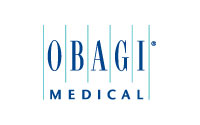 Healthy skin is the starting point for any facial rejuvenation, and will ensure better results from any procedure. Dr. Bunin offers several carefully balanced medical skin regiments, ranging from acne treatments to helping aging skin by minimizing pigment and brown spots, and to treating redness and rosacea.
Who among us hasn't been seduced by wrinkle creams and anti-aging creams with enticing ingredients like collagen and elastin? That promise of renewed youth? Wouldn't it be nice to restore that youthful glow, and be able to turn back the clock? Americans spend billions of dollars every year, on products that barely touch the surface of their skin, and the search for the fountain of youth goes on.
Cosmetic counter and drug store products cannot contain medical strength ingredients, and are mostly smoke and mirrors. How many products do you have sitting in your bathroom drawer right now because they failed to deliver as promised?
To truly rejuvenate the skin, one needs prescription strength products and a carefully tailored medical skin regimen.
View before and after photographs.
---
Rejuvenating and Restoring Skin

Your skin is like material. It is silky smooth in health and youth, but changes to a dry, leathery, fine lined skin texture with changes in color such as age spots, uneven pigment, redness, and irregular vessels.
Obagi Medical skin care program home products are used to treat these problems.
Obagi NuDerm® System
Foaming Gel– This soap-free cleanser gently removes impurities, oil and makeup to leave the skin clean, fresh and ready for the next step in the Obagi Nu-Derm® System.
Toner– Created with alum (a natural astringent) this toner adjusts the skins natural pH for optimal penetration of the systems treatment applications.
Exfoderm– Formulated with Alpha Hydroxy Acid, Exfoderm exfoliates dead skin cells on the surface and aids in penetration of treatment ingredients in the Obagi® Skin Care System.  This product also increases the cell turnover rate to reveal fresh, new, beautiful skin. Exfoderm may also be used as a substitute for a skin scrub.
Healthy Skin Protection– SPF 35 is a crucial part of the Obagi NuDerm® System and contains 9% micronized Zinc Oxide to protect against harmful long UV rays linked to premature aging and skin cancer.
Obagi Skin Care is one of the most recognized names globally in skin health care and the preferred choice of physicians around the world for prescription-strength product lines that transform skin.