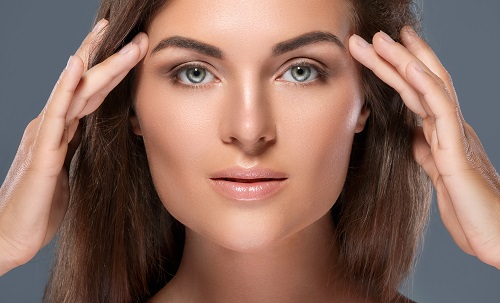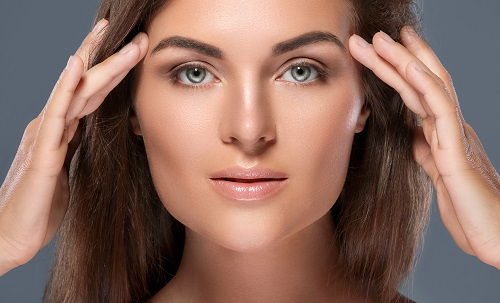 The hottest thing in the beauty industry right now, 3D microblading, also known by a variety of names such as eyebrow embroidery, microstroking, feather touch and hair like strokes is a form of semi-permanent makeup that provides a means to partially or fully camouflage missing eyebrows by making simulated hair strokes using fine deposits of cosmetic tattoo pigments into the skin. Why is microblading so much better than other methods?
Semi-permanent: brows microblading is not a permanent tattoo. These eyebrows can last up to 3 years in some cases however, the average is between 1 – 2 years.
Natural looking brows: Microblading offers you the most beautiful and natural looking eyebrows possible. The method used to create the perfect brows is the most advanced and cutting-edge method available today.
Economical: With other methods, you have to have your brows redone as often as daily or weekly. Microblading has to be redone at the very most yearly. The benefit is that you only have to have this redone every couple of years could save you money compared to other methods.
This exciting new method can give you the best looking eyebrows imaginable. If you're looking for a way to improve your looks and have beautiful brows, microblading is the very best option available.
Who is NOT a Candidate for Microblading?
Pregnant or Nursing
If you have had Botox® Cosmetic or fillers within the last 3 weeks
Facials, microdermabrasion or chemical peels within the last week
Eyebrow or eyelash tinting within the last week
Epilepsy
Blood thinners
RetinA or Accutane
Keloid or Hypertrophic scarring
Autoimmune disorder
Previously tattooed brows (consult first)
Sunburned or damaged skin in the eye area
Allergy to metals
About the Procedure
Before: If you have an ideal shape and color in mind, bring a few reference photos with you to your appointment with Dr. Bunin. If you regularly get your eyebrows shaped, waxed, threaded or tinted, please let her know. If there are any stray hairs that fall outside of our final shape, we can remove them. You may fill-in your eyebrows prior to your appointment if you wish so we can get a sense of what your daily makeup routine is like. If you plan to go on a vacation, it is recommended to plan your trip a minimum of 14 days after the procedure. We also request that our clients avoid prescription blood thinners (if possible) for 24 hours prior to their appointment. This also includes Vitamin E, Aspirin and Alcohol.
After: We will provide you with aftercare instructions following your procedure. It is highly beneficial to follow these instructions to ensure a comfortable healing process and to achieve the best results. The most essential aftercare is to keep the treated area moist, DO NOT rub or pick the healing area as the color will peel off prematurely, and avoid extreme heat and contaminated bodies of water (such as saunas, Jacuzzis, steam rooms, pools, lakes, places with hot humidity).
Aftercare and Recovery
A good sunscreen applied daily after healing on the tattooed area(s) is needed to help keep color true. As with any tattoo, sun exposure will make the color fade faster. The pigment used is iron-oxide based. Your body absorbs it as mineral irons, so the color will fade over time. You may need a touch-up every 1-5 years. The fading speed depends on your skin type, lifestyle, sun exposure, pigment color used, broken capillaries, iron deficiency, and if any chemical peels were done after cosmetic tattooing.
If you are planning a chemical peel, MRI or other medical procedure, please inform the technician that you have had an iron-oxide cosmetic tattoo. Careful application must be taken to avoid affecting the tattooed area.
If you are planning to have laser treatments, tell your laser specialist to avoid the pigmented area. Laser may cause pigment to turn black.
---
To schedule an appointment, or for more information about Microblading, please call 610/435-5333. Dr. Lisa Bunin is located in Allentown, PA and attracts patients from all around eastern Pennsylvania including Reading, Bethlehem, Freemansburg, Middletown, Whitehall and Catasauqua.