Lisa S. Bunin, M.D.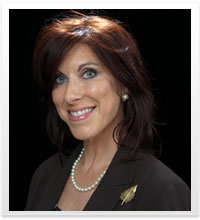 Dr. Lisa Bunin is a board certified Ophthalmologist and Oculoplastic surgeon specializing in facial, eyelid and skin rejuvenation.
Dr. Bunin graduated near the top of her class from the Johns Hopkins Medical School, annually ranked as one of the top two medical schools in the country. She did a sub-internship in dermatology and extra work in plastic surgery while there. After receiving her Doctor of Medicine degree, she completed a medical internship at Winthrop University. She then served a three year residency in Ophthalmology at one of the top programs in the country, Emory Medical Eye Institution in Atlanta, Georgia. Dr. Bunin did additional specialty training in ophthalmic plastic surgery, which is plastic surgery for tissues around the eyes including the eyelids, eyebrows, and face, in Atlanta as well as the Wills Eye Hospital in Philadelphia.
As the first oculoplastic specialist in the Lehigh Valley, Dr. Bunin is board certified by the American Board of Ophthalmology, and has received many honors and awards throughout her career. She has performed research on a wide variety of projects including cosmetic products and their effects on the eyes, eyelids, and skin; Botox and fillers; and cosmetic lasers. She has even developed new surgical techniques and lectured extensively at major meetings across the country.
In practice since 1988, Dr. Bunin has pioneered many techniques in the Lehigh Valley. While Botox was not available to other doctors in the region until 2003, Dr. Bunin was the first doctor in the Lehigh Valley to use Botox medically in 1988. She was then the first physician to use the injectable for cosmetic purposes in 1991. Dr. Bunin was also one of the very first doctors to train in and perform laser skin resurfacing. She introduced laser resurfacing to the Lehigh Valley in early 1995, and has successfully performed thousands of cases. Even today she continues at the cutting edge, developing and teaching new techniques in laser skin resurfacing to other physicians.
She was the first to use Radiesse to fill lines and folds and to recontour faces, Restylane to fill fine lines and plump lips, and was the first to use the Titan, a light-based treatment to tighten lax skin on faces, necks, and the body. In fact, Dr. Bunin is considered an expert on Titan, as chosen by the manufacturer and by her peers, and has developed the most successful protocols on its use. She teaches other doctors nationally and internationally, and has been the featured speaker at multiple medical meetings and webinars. She participated in studies for the FDA, and was the course director for Titan workshops in Switzerland, Spain, and England.
Dr. Bunin has been a featured expert on several radio and television programs, has taught many laser and aesthetic courses, and has written several articles about lasers and new techniques. Her unique expertise with lasers, fillers, and aesthetic procedures, in combination with her extensive specialty training in the eyelid and facial tissues, allows her to safely and artistically provide the best aesthetic results for all of her patients. She is known for her gentle, steady hands, her artistic ability, and her expertise.
Dr. Bunin is on the staff of Sacred Heart Hospital, St. Luke's Hospital, and Westfield Hospital and Surgery Center. She offers surgery with anesthesia in the privacy of her office for patient comfort and convenience. Many of the newer techniques she offers require little or no down-time.
Dr. Bunin's approach is modern yet conservative, adhering to her practice motto: Modern Techniques, Old-fashioned Care. She and her well-trained staff provide patients with good information to help them to decide the right course of treatment for them. Dr. Bunin takes great pride that her patients always come away educated about their options, with no pressure to make a decision. Her patients return to the practice, even many years later, because they know they will get honest answers, old-fashioned care, and good results.