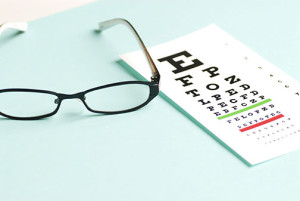 As an eye specialist, Dr. Lisa Bunin offers the most current medical and surgical treatments for eyes, eyelids, and facial tissues in the Lehigh Valley of Eastern Pennsylvania. Located in Allentown and serving Bethlehem, Easton, Coopersburg, Quakertown, Emmaus, Reading,  and the surrounding communities.  In practice in the Lehigh Valley since 1988, Ophthalmologist and Oculoplastic surgeon, Dr. Bunin and her staff are committed to enhancing patients' natural beauty and restoring the health of their face and skin.
Eye Specialist
With training in Ophthalmology, Dermatology, Ophthalmic Plastic Surgery, as well as reconstructive and cosmetic techniques, Dr. Bunin can provide a comprehensive approach to eye and facial care. During every visit, Dr. Bunin carefully evaluates each patient, listens to their unique concerns, and then offers the best options to solve their medical problem or achieve their cosmetic goals. Because she can accurately assess what tissues such as skin, muscle, or deeper tissues will be affected by a procedure or remedy, Dr. Bunin provides every patient with a complete and detailed plan for treatment that addresses patients' personal needs and concerns.
From Custom Cataract Surgery and diabetic eye issues to including eye exams and fitting for glasses and contact, Dr. Bunin offers a range of medical and routine eye care services. She also provides a comprehensive contact lens service.
Cosmetic Services
Dr. Bunin is also a recognized expert for many cosmetic procedures. Not only has she written and taught standard protocols used throughout the world for the Titan Skin Tightening procedure, she has been heavily involved in the research and use of injectables and fillers content for products like Botox® Cosmetic and Radiesse®.
Although Dr. Bunin and her staff use the latest techniques and procedures for both medical and cosmetic care of the eyes and other facial tissues, they still treat every patient with compassion and respect, adhering to the motto of modern techniques, old-fashioned care.
---
Dr. Lisa Bunin once again takes the "BEST OF" Lehigh Valley award for eye care and aesthetic services. This is her 10th year in a row for winning these prestigious awards. With Dr. Bunin is her office manager, JoAnn and Cosmetic Coordinator, Vicki. Dr. Bunin wants to thank all those who voted for her and invites new patients to come see why they have won since 2006!
Eye specialist, Dr. Lisa Bunin, is located in Allentown, PA and attracts patients from all around eastern Pennsylvania including Reading, Bethlehem, Freemansburg, Middletown, Whitehall and Catasauqua.
For more information about cataract surgery+