Acuity Optical Shop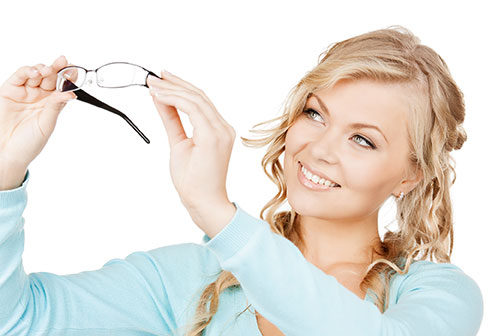 Vision and optical services are all offered at Acuity Optical in Allentown, PA. Dr. Lisa Bunin and her staff offers comprehensive services for all your eye care needs. Our goal is to deliver a higher level of eye care to our patients by helping them with their personal eye health and providing them with professional and state-of-the-art eye care. Dr. Lisa Bunin believes that healthy eyesight is vital to a high quality of life and we strive to help you achieve what's best for you.
By staying current with the latest developments in eye care, prescription lenses and advances in contact lens technology Acuity Optical Center can provide you with the best vision, advise and fit today and for years to come. Our Optical Service provides high-quality frames and lenses for lifestyle, occupational, and recreational needs. Name brand and designer frames for all ages are available.
Vision and Optical Services
Dr. Lisa Bunin and Acuity Optical have a long time reputation for offering not only those who need family eye care, eye examinations, eyeglasses, and contact lenses, but also people with difficult vision problems and diseases like eye infections, diabetic eye, cataracts, and glaucoma.
For those desiring the best in eye care delivered through a strong doctor-patient relationship, Acuity Optical is the eye care center for you.
Regular Eye Exam
Your vision is precious! You need an Eye exam to protect it. Many eye diseases are silent, and can rob you of the precious gift of sight without you knowing it, until it's too late. That is why you need to have complete eye exams on a regular basis.
This is especially important if you or your family have a history of any of the following:
Diabetes
Glaucoma
Cataracts
Macular Degeneration
Dry Eyes
Arthritis
Connective Tissue Disorder
Cancer
---
No matter what your vision-related issues are, it is crucial to have a skilled, caring, and trusted health care provider. In Allentown, PA, Lisa Bunnin, M.D. has been practicing ophthalmology for over 20 years. Whether you need an annual eye exam, eye glasses, contacts, or help with a variety of vision-related issues,  you can depend on Dr. Lisa Bunin to expert care.
Dr. Bunin is a member of
American Society for Laser Medicine and Surgery, Inc. (ASLMS).