ZO® Medical by Zein OBAGI, MD
Internationally-renowned dermatologist Zein Obagi defined the concept of skin health and developed skincare treatments and programs that can create truly healthy skin. Now with the introduction of ZO® Medical products, Dr. Obagi's next generation of therapeutic skincare products and treatments are offered at Dr. Lisa Bunin's practice in Allentown, PA.
Advanced Skin Health Solutions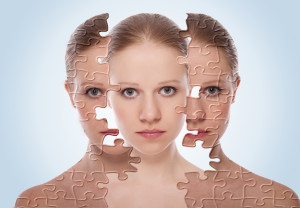 Under the guidance of Dr. Zein Obagi, ZO® Skin Health, Inc. has developed a wide spectrum of therapeutic treatments for everyone regardless of skin condition, age, gender or ethnicity. These therapeutic products maintain the results of the therapeutic treatments and support daily skin health and protection from the environment. The ZO® Medical products provide comprehensive and continuous solutions to achieve healthy skin for life.
Good skin care, including sun protection and gentle cleansing, can help keep your skin healthy and glowing.
---
Oclipse-C™ Broad-Spectrum Sunscreen SPF 50

One of the most important ways to take care of your skin is to protect it from the sun. A lifetime of sun exposure can cause wrinkles, age spots, and other skin problems – as well as increase the risk of skin cancer.
Oclipse-C™ Broad Spectrum Sunscreen SPF 50 is an innovative formulation that shields the skin from the blue-violet light that has been shown to cause premature aging and hyperpigmentation. This sunscreen is lightweight, all natural, and offers a daily multi-defense system with broad spectrum UVA/UVB protection. Good for all skin types including those with sensitive skin. Potent anti-oxidants provide a second line of defense against cell damage.
---
OilaCleanse™

It is important to cleanse your skin every night to remove make-up, impurities, dead skin cells and excess oil. OilaCleanse™ is a cleanser designed for normal to oily skin. This dual-action cleanser exfoliates and cleanses skin targeting excess oil. OilaCleanse™ removes oil and other impurities to clean the skin and help clear acne.
---
Brightenex™
Brightenex™ Skin Brightener and Correcting Creme is an ideal product for those with sun-damage and age spots. This non-Hydroquinone multi-action formula rapidly brightens and evens skin tone quality. Brightenex™ minimizes skin redness caused by environmental factors, helps prevent future damage, and is recommended as a first course in treating hyperpigmentation.
---