Introducing the designer collection of RHA fillers (Resilient HA fillers)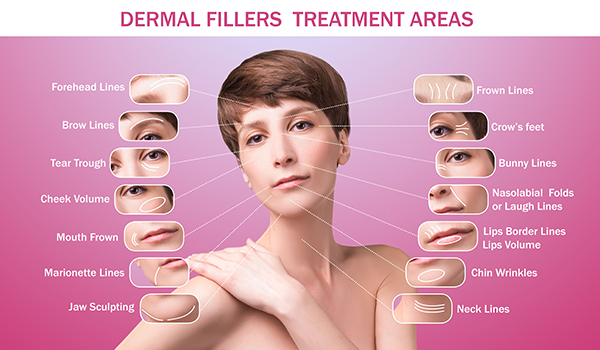 Revance Facial Filler is offered by Dr. Lisa Bunin in Allentown, PA. and is an exclusive provider.  She was chosen by the company to offer this exciting  new line of fillers providing natural dynamic expression! Some of the benefits are:
* Does not impair facial expression
* Muscle movements appear natural and resilient
* Facial  features retain their natural beauty and freshness
* Longer lasting results
*Unique in using both long-chain and short-chain HA
*Does not dissolve with dynamic use
For the superior treatment of fine lines and wrinkles, loss of facial volume, and other common skin conditions, Dr. Lisa Bunin now offers a duo of next-level
injectables
by Revance Aesthetics. Revance is an innovative provider of injectable cosmetic solutions, putting their own spin on
hyaluronic-acid
based dermal fillers and neuromodulators to address dynamic facial wrinkles even more effectively.
What Is Revance?
The Revance RHA collection is the first and only FDA-approved hyaluronic acid filler for treating dynamic facial wrinkles and folds, i.e., the wrinkles that appear due to the overuse of facial muscles, such as the frown lines, laugh lines, and nasolabial folds.
Superior Results From Superior Science
The RHA Collection of dermal fillers is designed to be resilient enough to adapt to your facial movements without betraying signs of cosmetic work. RHA has perfected a manufacturing process that includes minimal chemical modifications, bringing the HA close to the natural structure of the HA found in your skin. As such, the HA injected into your skin perfectly blends with its surroundings to provide soft and effective results.
The RHA Collection is the only line of dermal fillers to achieve such a feat of manufacturing prowess. Most other dermal fillers need to regulate the HA content with chemical modifications to prevent your body from metabolizing the HA within 48 hours. Revance maintains the hyaluronic acid's natural structure and integrity, minimizes chemical medications, and also prevents the injected HA from metabolizing too quickly in your body.