Ophthalmology services provided by board certified Lisa S. Bunin include eye care services to patients with ophthalmic disorders, abnormalities and trauma. Her ophthalmology services include:
Cataract and Lens Replacement Surgery
Cosmetic Surgery
Cataract and Lens Replacement Surgery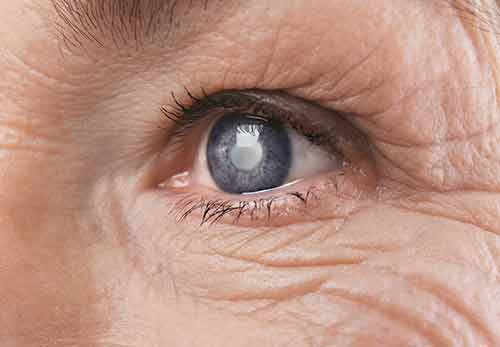 Double board certified  Dr. Lisa Bunin will determine whether you have early signs of cataract development using what's called a "dilated eye exam."  This is when a special magnifying lens is used to examine your retina and optic nerve for signs of damage and other eye problems.
Many patients consider poor vision an inevitable fact of aging. However, cataract eye surgery is a quick procedure, with minimal discomfort and recovery time. With more than 3 million Americans undergoing the procedure each year, cataract surgery is not only the most frequently performed surgery in the United States; the procedure is very successful in restoring vision.
Oculoplastic Surgery
Oculoplastic surgery (also known as ophthalmic plastic surgery) is a specialized dynamic field of medicine that combines the microsurgery of ophthalmology with the cosmetic principles of plastic surgery. This branch of ophthalmology focuses on plastic and reconstructive surgery of the eyelids, tear ducts, and orbit, along with cosmetic surgery of the eyelids and brows. Oculoplastic surgeons also perform aesthetic rejuvenation pro
cedures on the face with Botox/Xeomin, and facial fillers like Juvederm, Radiesse, and Belotero. Dr. Lisa Bunn is board certified as an oculoplastic surgeon.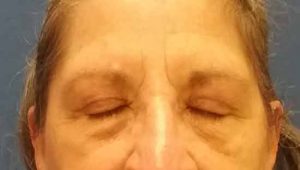 Blepharoplasty and ptosis repair to correct droopy eyelids are among the most commonly performed procedures by an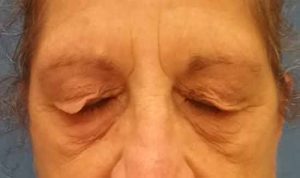 oculoplastic surgeon. Blepharoplasty is a procedure to remove excess sagging skin and muscle from the eyelids to restore a more youthful look and improve peripheral vision. When excess fatty tissue and eyelid bags are trimmed away, the cosmetic benefits of the surgery are more apparent. Ptosis repair is an eyelid lifting procedure to restore the edge of the eyelid (from where the eyelashes emerge) to its normal state above the pupil. Recovery from blepharoplasty and ptosis repair is quick and usually not painful.
Dr. Lisa Bunin provides oculoplastic surgery services for patients who live from all areas throughout Pennsylvania at her office in Allentown, PA. Office testing is usually necessary to make a diagnosis prior to considering a procedure. She looks forward to seeing you at a private consultation.
See before and after photos of Blepharoplasty patients+
See video testimonials from Dr. Bunn's blepharoplasty patients +