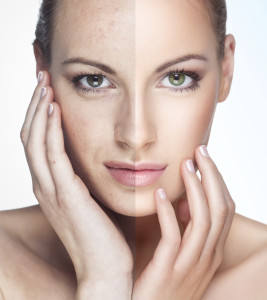 Are you at the stage in life where you would like to look as good as you feel? Dr. Lisa Bunin in Allentown, PA is here to help you achieve all that you want to be through the advances in skin care, laser treatment and other non-surgical methods. Having cosmetic enhancements is not about making you look over done. We know you want to look natural, like you envision yourself to be. Age, stress, sun exposure, lack of exercise and poor eating habits can all lead to an older, heavier looking you. Wouldn't you like to take away the years and bring back the way you used to look and feel?
As a pioneer of many cosmetic techniques in the Lehigh Valley of Eastern Pennsylvania for over twenty years, Dr. Bunin provides her patients with a matchless expertise in reconstructive and cosmetic procedures. With steady, experienced hands, Dr. Bunin artistically performs a wide variety of procedures that produce the best aesthetic result for her patients. Her extensive specialty training in the eyelid and facial tissues allows Dr. Bunin to create a thorough plan with expertly considered options that meets patients' goals.
Dr. Bunin is committed to helping her patients improve their appearance, and offers a wide range of non-invasive services including laser resurfacing, skin tightening, fat reduction along with a complete line of wrinkle inhibitors and dermal facial fillers.
To learn more about a specific cosmetic services offered by Dr. Bunin and her staff, click on any of the links from the following list:
To schedule a consultation or receive more detailed information about any of our cosmetic Services, please contact our office, which is conveniently located in Allentown, PA near the communities of Bethlehem, Easton, Coopersburg, Quakertown, and Emmaus.