What is Zerona®?

A non invasive alternative to liposuction, Zerona® is a cold laser treatment used for fat melting that requires no needles or anesthesia. Dr. Bunin uses the low level laser to emulsify (melt) fat cells, moving their content into interstitial spaces within the body. Over the course of six, forty minute treatments scheduled every other day, Zerona® can be used to slim the abdomen, hips, or thighs.
[button size='medium' color='#ffffff' background_color='#26ac93′ border_color='#26ac93′ font_size='14pt' line_height=" font_style='normal' font_weight='600′ text='View Before & After Photos' link='https://lisasbuninmd.com/before-afters/zerona-before-and-after-photos/' target='_self']
---
Reveal Your True Shape with Zerona®
This is the new safe and proven way to painlessly remove fat, reduce inches, and contour the waist, hips and thigh simultaneously. This new body slimming technique utilizes Erchonia LipoLaser (FDA Cleared for laser assisted Liposuction) to emulsify adipose tissue which then releases into the interstitial space. The excess fat is then passed through the body during its normal course of detoxification.



Zerona® is a non-invasive alternative to liposuction. Instead, it uses a cold laser treatment used for fat melting. There are no needles, no incisions, no anesthia, and no recovery time.
Over the course of six, forty minute treatments scheduled every other day, Zerona® can be used to slim the abdomen, hips, or thighs. During the procedure, patients generally feel nothing. Because it is a low-level laser that does not produce heat, it is completely non-invasive, and has never shown any side effects. See results in week not months!
---
How to Maximize the Results: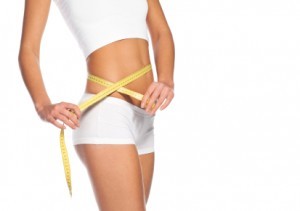 [unordered_list style='circle']
It is important to keep your scheduled treatments. Ideally, every other day for 2 weeks. You will be measured before you begin the regimen and after each treatment. In clinical trials the average of 3.5 inches were lost with some patients losing as many as 9 inches.
Take CURVA™ supplements – Begin one week before your treatments, and continue for one week after. CURVA™ is a proprietary blend of Niacin, L-Carnitine, and Gingko Biloba, and Green Tea extract, scientifically designed to aid in the detoxification process.
Keep Hydrated by drinking ½ ounces of water per body weight pound – up to 2 liters per day.
Walk or exercise – Take a 40 minute walk each day throughout the treatments and continue at least one week afterwards. Of course a continued exercise regimen will result in long term results of keeping the fat off.
Avoid fatty foods and alcohol during your treatments. By reducing fat and alcohol, your kidneys, liver and lymphatic systems can quickly purge the excess fat.
Massage target areas after your treatments. This will aid in flushing your lymphatic drainage and fat removal systems quickly and eliminate the excess fat from your body.
Keep a diary of your daily meals as well as your exercise. By writing it down, you are better able to evaluate your success and stick to your goal.
[/unordered_list]
ZERONA® is backed by more medical research than any other device in the industry!
Zerona® vs. Smart Lipo
While Smart Lipo procedures require small incisions to remove fat, Zerona® treatments are non-invasive and require no downtime. Also, Smart Lipo procedures typically rely on heating tissues, which can cause discomfort. In contrast, by using a cold low level laser, Zerona® body sculpting treatments cause no bruising or swelling and allow patients to resume their normal activities immediately following a session.
Some patients may see results after a few sessions while most patients begin to see results after the two weeks of Zerona® treatments.