Dr. Lisa Bunin Speaks at Annual 2016 AAFPRS Conference in Nashville, TN
Posted by Skin Care and Dermatology Expert in Uncategorized
09
Oct
2016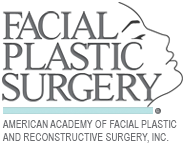 The American Academy of Facial Plastic and Reconstructive Surgery (AAFPRS) held their annual conference in Nashville, TN from October 6th – 8th, 2016. The AAFPRS is the world's largest association of facial plastic and reconstructive surgeons with over 2,700 board certified members. Dr. Lisa Bunin was in attendance and led a discussion titled "Un-Masking Ptosis, Do You Need More Than Blepharoplasty"?
Ptosis occurs in the upper eyelids causing the lid to droop over the eye. The eyelid may droop just a little, or so much that it covers the pupil (the black dot at the center of your eye that lets light in). Ptosis can limit or even completely block normal vision. Blepharoplasty (eyelid surgery) can correct ptosis to improve vision as well as overall appearance for children and adults.
---
Dr. Lisa S. Bunin is located in Allentown, PA and cares for patients from Bethlehem, Lehighton, Strousburg, Washington, Souderton, Warrington, Clinton and others. If you would like more information about Blepharoplasty, call 610/435-5333 and schedule a consultation. Be the best you can be and live a full life – there is no reason to wait!