Dr. Lisa Bunin is in Demand at FFAS 2017 Conference
Posted by Skin Care and Dermatology Expert in Uncategorized
29
Mar
2017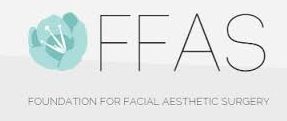 Dr. Lisa Bunin is known throughout the facial aesthetic industry as a knowledge expert on a wide variety of topics. Lisa was happy to share her insight with attendees and colleagues at the FFAS 2017 conference in New Orleans, LA from March 23rd – 26th, 2017. Dr. Bunin presented and moderated up to eight individual sessions including three panel forums. According to Dr. Bunin, "this was the perfect occasion to share ideas and exchange knowledge about medical advances and technology."
The mission of the Foundation of Facial Aesthetic Surgery (a Non-Profit, Multi-Specialty Foundation) is to foster a sense of cooperation and knowledge exchange between the medical specialties that are primarily involved in the science, practice and teaching of facial aesthetic surgery and non-surgical medical aesthetics. The Foundation supports annual symposiums taught by leading educators with a particular emphasis on aesthetic rejuvenation. The educational events are designed to facilitate interaction, cooperation and shared knowledge that will aid today's medical practitioners and students in their quest to provide the highest level of care for the public at large.
Dr. Lisa Bunin's session topics:
5 Interesting cases: eyelids and brows
Evaluation of the lower eyelid: Fat, skin, pigment, laxity, or mixed?
Tightening and elevation of the lower eyelid and cheek: My approach
Effectiveness of non-invasive technology
Panel: How I position skin tightening technology in my practice
Panel: How I evaluate new technology
Panel: Filling tear troughs
---
Dr. Lisa S. Bunin is located in Allentown, PA and cares for patients from Bethlehem, Lehighton, Strousburg, Washington, Souderton, Warrington, Clinton and others. If you would like more information about Dr. Bunin's services, call 610/435-5333 and schedule a consultation. Be the best you can be and live a full life – there is no reason to wait!