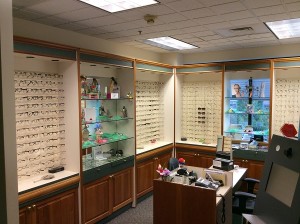 In addition to offering cosmetic and ophthalmic medical services, Dr. Bunin's practice also provides routine eye care. At her office, patients can be fitted for glasses or contacts and examined for eye problems such as eye fatigue. Patients can also receive basic exams with eye charts for determining prescription levels for glasses or contacts. For patients with other common medical problems such as red eyes, floaters, flashes, or eye pain, a medical vision exam would be recommended, in addition to, a basic eye exam. Dr. Bunin uses dilation in order to view back of the eye structures such as the retina or the optic nerve.
To learn more about the basic eye care services offered by Dr. Bunin click on any of the links below:
In order to schedule an appointment or receive more information about basic eye care services, patients located in the Lehigh Valley cities of Allentown, Bethlehem, Easton, Coopersburg, Quakertown, Emmaus, and the surrounding Eastern Pennsylvania area should contact our office.