Cataract Lens Types for Cataract Surgery
Posted by Skin Care and Dermatology Expert in Cataracts
03
Apr
2020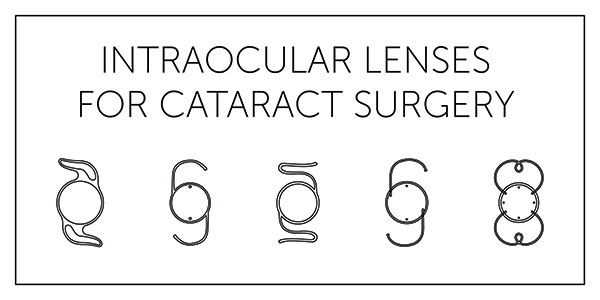 Cataract lens types have undergone tremendous technological advances since the days of your parents and grandparents. Now there are a wide selection of cataract lens replacements. This year, millions of patients will choose to have both their vision and their lifestyles improved, thanks to this life-changing medical procedure.
Dr. Bunin is on the forefront of cataract surgery, and is one of the first doctors in the area to be certified in the most modern surgical techniques.
Intraocular lens technology has taken a giant leap forward. No longer is the objective simply to improve your distance vision. Today, the goal is to enhance your vision with an intraocular lens (IOL) that may provide you with a full range of vision, thus – minimizing your dependence on reading glasses or bifocals, and reducing any astigmatism.
Cataract Lens Types:
Toric IOLs
Accommodating IOLs.
Multifocal IOLs.
Monovision.
A different type of IOL for each eye.
Now custom cataract surgery is an opportunity for improved vision and a decrease in dependence on glasses! When the cloudy, cataractous lens is removed at surgery, a new artificial lens (implant) is put in the eye to help focus the light. Insurance usually covers only a standard lens implant. The optics is "standard", much like an older TV or camera. New lens implants with "high definition" optics that focus light more sharply with fewer abberations are available for an up-charge, as are new lenses and procedures (such as corneal relaxing incisions or laser) to reduce astigmatism. There are also multifocal lens implants, allowing better vision for distance, mid-range, and reading without glasses most of the time. All of these upgrades require additional testing, advanced calculations, and additional pre- and post-op care. The good news is that your insurance will pay for the medical part of the surgery, the anesthesia, and the facility fee; you are only responsible for the upgrade package costs (and any deductibles or co-pays you may have based on your insurance plan).
Cataract surgery is one of the most common procedures performed. It is typically an outpatient procedure requiring only a small amount of time. You will be made "sleepy" through IV medications and will be very comfortable. Dr. Bunin uses topical anesthesia, so you don't have to stop aspirin or Coumadin! Patients are generally able to return to their daily activities shortly after their cataract surgery. Dr. Bunin and her staff will go over all of your options with you and answer all of your questions, helping you to choose the right option for you.