Body Slimming Before & After Photos
Zerona® & Lipo-Ex® Before and Afters
Zerona®
Zerona® is a laser treatment designed to remove excess fat without surgery. Dr. Bunin has had tremendous success in using the Zerona laser non-invasive treatments on her patients.
Zerona® treatment on back fat. Six total treatments over a two week period are recommended for optimal results.
Patient had 6 treatments over a two week period.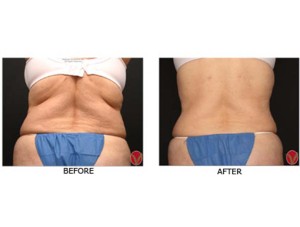 Eliminate Muffin Tops, jean overhang with non-invasive Zerona®. Treatment are easy, painless, and carefree.  each session takes less than an hour. The laser is directed to the targeted area, which is generally a combination of the waist, hips and thighs, for 20 minutes. The Patient then turns over and the same treatment is applied to the opposite side.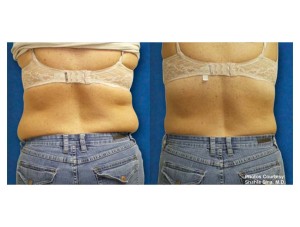 Lipo-EX™
Melt away your fat with Lipo-Ex™. This non-invasive procedure uses no needles, numbing, diet or downtime.  It's safe and pain free. CT scan shows shrinkage of deep belly fat, which even liposuction can't reach. It works on Cellulite, too. Lipo-Ex is less expensive than Smart Lipo or Vaser Lipo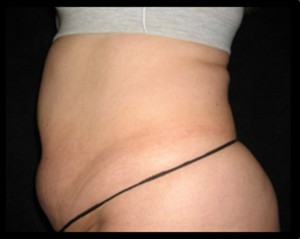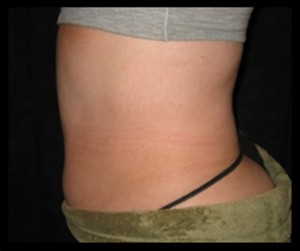 Before and After resultof the Lipo-Ex® procedure – side view.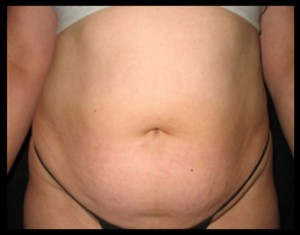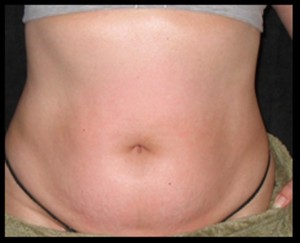 Before and After photos of the Lipo-Ex® procedure – front view.
Lipo-Ex® works by reducing visceral and subcutaneous fat that is sometime untreatable with traditional liposuction and other body sculpting techniques. The Lipo_Ex device is applied directly to the skin and emits radi-frequency energy to help melt the fat cells. It also works to tighten the skin and reduce cellulite or stretch marks by stimulating the production of collage and elastin.